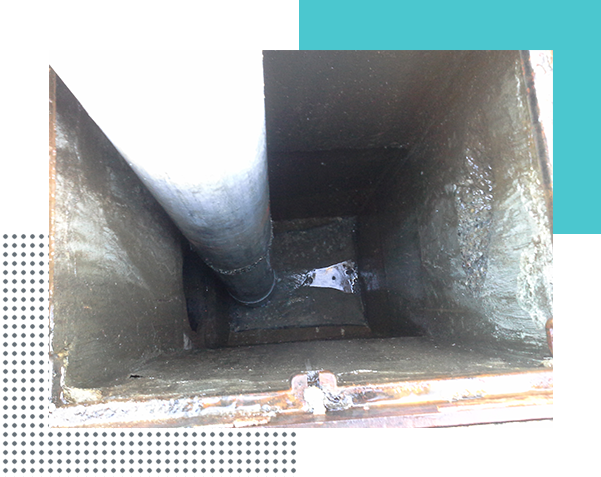 When it comes to Storm Drain cleaning and Hydro Excavation, Master Vac sets the bar high. Even under acute circumstances, we are experienced to complete the job quickly and efficiently. Our team utilizes high pressure water and industrial grade vacuum equipment to remove various Waste Streams like dirt, grime, muck and oils.
Storm Drain and Catch Basin Cleaning
If you are having Storm Drainage issues when it rains, you're in the right place. Did your city or county send you a correction letter? We can help you reach compliance and keep you there. We clear dirt and debris out of Storm Drains, Catch Basins, Sumps, Manholes and all the pipes that connect them.
Storm Filter Vaults and Filter Cartridges
Master Vac and it's Technicians are Contech Certified to perform proper manufacturer required maintenance on all of your Storm Filter Vaults and Filter Cartridges. We clean and replace all types of filters and filter media to ensure you discharge clean Stormwater.
Oil Water Separators, Wash Bays and Car Washes
Proper maintenance of your Wash Bays and Oil Water Separators will prevent illegal discharge and prevent system backups or system damages. Our team is ready to Sample, Profile and clean your Wash Bays, Oil Water Separators and Car Wash Sumps
Hydro Excavation and Utility Potholing
If you need help in Potholing, Daylighting, or digging around utility lines and pipes without damaging them, turn to our team. This delicate and noninvasive excavation method is performed to ensure that existing and surrounding underground utilities will not be damaged.
Inspections and Reporting
Understanding your Stormwater System is very important. Our expert Technicians can help describe to you your unique Stormwater System and provide you some tips on how you can properly maintain your infrastructure. Our team can conduct inspections and provide you written reports about your Stormwater.
Service Areas in Western Washington
From inspection to service, we have you covered. Get in touch with our staff today to find out the best option to address your needs.